AUDITIONS
All roles are open to anyone in the community,
and no experience is necessary to audition.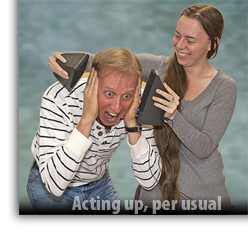 Audition Process:
Auditions are traditionally held on two dates, When necessary, a call back date will follow. Appointments are usually not required, you'll get signed in when you arrive. Please check each play's specific audition notes carefully.
Auditions are held in the lounge or in the
performance hall.
Approximate age ranges of the characters will usually be listed, but it's always a good idea to check out the script so you can get a feel for the characters.
All audition material is provided and will be available at the auditions.
Generally, you will be asked to read pages from the script in front
of the director, the stage manager, and another reader.
You may download this fillable/saveable audition form to prepare
ahead of time: SLP Audition Form
2019/20 SEASON AUDITIONS
---
I Never Sang for My Father
(a drama)
Show runs:
March 11–14 & 18–21
This show has been cast. Many thanks to all who came out.
---
The Unexpected Guest
(a Murder Mystery)
Show runs:
May 27–30 & June 3–7
Synopsis
Lost in the fog, a traveller seeks refuge at a country estate only to find a man shot dead and his wife standing over him with a smoking gun. The woman's dazed and unconvincing confession prompts the stranger to help her concoct a story that will lay the blame elsewhere. The police investigation opens a thrilling Pandora's Box of family secrets and multiple motives.
AUDITION DATES
Friday, February 21 at 7pm
Saturday, February 22 at 2pm
Sunday, February 23 at 2pm
Callbacks if needed:
TBA
No monologues required.
Please come dressed comfortably and prepared to read from the script.
Scripts will be available at:
Oak Bay Flower Shop, 102 - 2187 Oak Bay Ave. • 250-595-2421
Questions?
Please email the director: Geoffrey J. Davidson gdavidson486@gmail.com
SLP Audition Form – Fillable PDF
SLP The Unexpected Guest Audition Poster – PDF
The Cast of Characters
7 Adult Males: ages late teens to 50+
3 Adult Females: ages late 20s to 50+
| | | |
| --- | --- | --- |
| Character | Character Age | Description |
| Laura Warwick | late 20s-early 30s | Kind and caring. Richard Warwick's wife. |
| Michael Starkwedder | 30s-40s | Brash, yet likeable. Not polished but quick thinker. |
| Inspector Thomas | 40s-50s | Good poker face with dry sarcastic attitude. |
| Julian Farrar | 30s-mid 40s | Politician with soldiery aspect. |
| Mrs. Bennett | 40s-50s | Organized, alert, and nosey. Runs the household. |
| Jan Warwick | late teens-early 20s | Excitable young man with an innocent sweetness about him. Eyes dart and add sly look to him. |
| Henry Angell | 30s-50s | Manservant with proper manners but shifty untrusting personality. |
| Mrs. Warwick | 50s+ | Commanding and alert with a strong personality. |
| Sergeant Cadwaller | 20s-50s | Poetic and soft spoken. Somewhat unobserving |
| Richard Warwick | 30s-50s | Dead (no lines - great for someone wanting to get started in community theatre acting) |